Browsing Tag Flowers
January 16th, 2011 // 6:52 pm @ minhsao
With only 20 Days left to go, things are heating up.
But today we made alot of progress.
1) I've got our tux lined up. 🙂 … hee hee looking sharp 😉
2) Vicky has been working on the center piece flowers.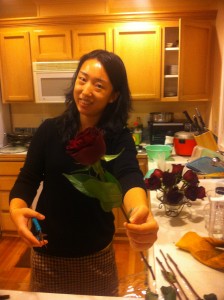 3) Vicky lined up alot othe coordination work for the day of the wedding. She is an amazing girl.
4) Got the initial menu for our reception, I will post it as soon as we get it finalized.
5) Decided to add a Video Guy record the event. We are still talking to different guys so we will be finalizing it soon.
6) Finally, We ordered our wedding cake. 🙂 See Vicky is picking out the details from Yummy.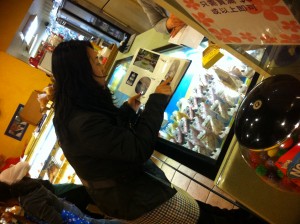 Once again, looking forward to seeing everyone soon!!!
Category : Journal